Dr. Richard Isaacman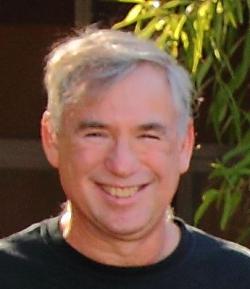 Richard Isaacman is Vice President of Science and Engineering at ADNET Systems, Inc., a consulting firm that supplies space and Earth science, information technology, engineering, and public education expertise to NASA. He oversees a technical staff of 350 people supporting some 50 NASA satellite missions at NASA's Goddard Space Flight Center outside Washington, D.C.
Dr. Isaacman received his Ph.D. in astrophysics in 1980 from Leiden University in the Netherlands, after which he became the Netherlands' science liaison to the United Kingdom Infrared Telescope on Mauna Kea on the Big Island in Hawaii. He later joined NASA as a contractor and was head of the science software team for NASA's first cosmology satellite, the Cosmic Background Explorer (COBE). The COBE mission confirmed the major features of the Big Bang theory for the origin of the Universe, and won its project scientist, Dr. John Mather, the 2006 Nobel Prize in physics.
Dr. Isaacman lives in Annapolis, Maryland, and is the author of over 50 publications. These are mostly technical papers but also include a large number of articles and book reviews for Bridges, an interdisciplinary journal on whose editorial board he served for many years.