Arnold R. Isaacs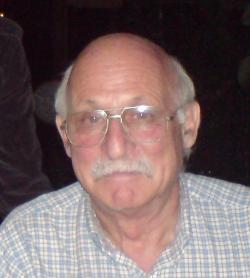 Arnold R. Isaacs is an author, freelance writer and editor, and educator, and was previously a reporter, foreign and Washington correspondent, and editor for the Baltimore Sun. Among other overseas assignments for the Sun, he covered the final three years of the Vietnam war.
His books include Without Honor: Defeat in Vietnam and Cambodia and Vietnam Shadows: The War, Its Ghosts, and Its Legacy. He is also the author of "From Troubled Lands: Listening to Pakistani Americans and
Afghan Americans in post-9/11 America, available online.
A selection of his wartime reporting appears in the Library of America anthology Reporting Vietnam: American Journalism 1959-1975.   
After leaving the Sun Mr. Isaacs traveled extensively as an educator and
journalism trainer. He has been awarded a Knight International Press
Fellowship and a Fulbright Fellowship; was a visiting faculty member in
China, Ukraine and Bulgaria; and has conducted training for journalists
and journalism students in some 20 countries in the former Soviet Union,
Central Europe, South and Southeast Asia, Africa, and the Middle East.
His articles and reviews have appeared in many major publications. In
2011 he was on the jury for the Pulitzer Prize for General Nonfiction.