Arlene Weintraub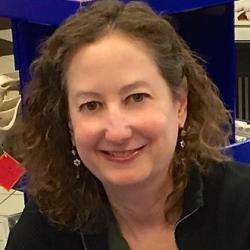 Arlene Weintraub is a science journalist and author with 20 years of experience writing about healthcare, pharmaceuticals, and biotechnology. Her latest book, Heal: The Vital Role of Dogs in the Search for Cancer Cures (ECW Press 2015), brings to life the world of comparative oncology and the many ways dogs are helping in the war on cancer.
Her first book, Selling the Fountain of Youth (Basic Books 2010), is an expose on the anti-aging industry. Ms. Weintraub's freelance pieces have been published by Forbes.com, the New York Times, U.S. News & World Report, More, New Scientist, USA Today, Entrepreneur.com, Fierce Markets, and other media outlets. She has also written special reports on the New York City health sector for the Center for an Urban Future.
Ms. Weintraub was previously a senior health writer based out of the New York City headquarters of BusinessWeek, where she wrote hundreds of articles that explored both the science and business of health. She has won awards from the New York Press Club, the Association of Health Care Journalists, the Foundation for Biomedical Research, and the American Society of Business Publication Editors.