Susan McWilliams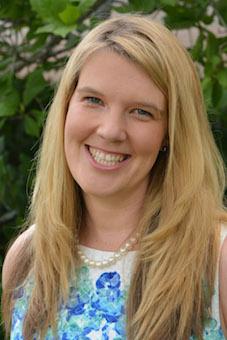 Susan McWilliams is an Associate Professor of Politics at Pomona College, where she has twice won the Wig Award for Excellence in Teaching.
Dr. McWilliams is the author of Traveling Back: Toward a Global Political Theory (Oxford, 2014) and an editor of several books, most recently The Best Kind of College: An Insiders' Guide to America's Small Liberal Arts Colleges (with John Seery, SUNY, 2015). Her forthcoming titles include A Political Companion to James Baldwin (Kentucky, 2017) and Reading the American Road Trip (Lexington, 2018). In addition, Dr. McWilliams' work has been published in journals including The American Conservative, American Political Thought, Boston Review, Bust, Commonweal, Front Porch Republic, The Nation, Perspectives on Political Science, Political Science Quarterly, and The Review of Politics.
For her work, Dr. McWilliams has received several commendations, including the Graves Award in the Humanities and a National Endowment for the Humanities fellowship.
Dr. McWilliams received her B.A. in political science and Russian from Amherst College, where she was Phi Beta Kappa, and her M.A. and Ph.D. in politics from Princeton University. She lives in Claremont, California, with her husband, two children, and a menagerie of animals.