Sharon Hunt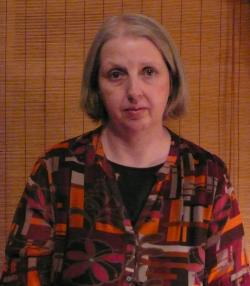 With more than two decades of experience in business, Sharon Hunt is an accomplished communicator. She has most recently been on the staff of the Stratford Chefs School overseeing administrative, communication, and project management aspects of this renowned Canadian culinary institute. For a decade she also project managed the creation and updating of Canadian statutes databases for Quicklaw Incorporated (at that time, Canada's premier legal database provider; Quicklaw is now part of the Lexis Nexus group of legal companies). She was instrumental in transforming out-of-date and little-used databases into accurate, timely and trusted tools for the Canadian legal profession.
Prior to her employment at Quicklaw, Ms. Hunt helped to implement, manage, and promote an innovative and successful peer tutoring program at the college level in Kingston, Ontario. Throughout her career she has also been a freelance communications expert. She has created and instructed business writing courses, published articles, book reviews, and short stories in a variety of publications.
Ms. Hunt is also co-writer of the food blog, Food Simply Simple, and when she is not obsessed with food—both eating and writing about it—she focuses on photography, painting, Japanese pottery, and modern architecture and design.