Maria Stadtmueller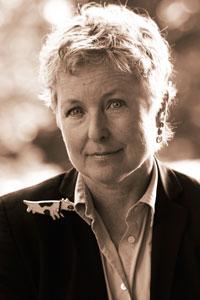 Maria Theresa Stadtmueller received her MFA in creative nonfiction writing from The University of Iowa, where she also studied theology and religious history, and her BA in German from Hamilton College. She has studied Earth literacy and the new cosmology at Genesis Farm in Blairstown, NJ.
Ms. Stadtmueller's essays on deep ecology have appeared in the U.S. and U.K. in such publications as The Iowa Review, Utne Reader, Dark Mountain Journal, and the anthology, Lost Orchard, by SUNY Press. She is senior writer on the editorial staff of Middlebury College.
Ms. Stadtmueller has a permaculture design certification and lives on a solar-powered permaculture homestead in Vermont.