Colin Brezicki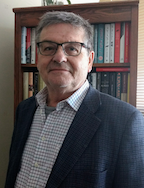 Retired teacher and director Colin Brezicki has written three novels and a collection of short stories. A Case for Dr. Palindrome and All That Remains were recently published by Michael Terence Publishers, UK. His short fiction has won international awards, and his essays, personal and academic, have appeared in The Globe and Mail and The Kappan (US).
He attended Oxford University as a Rhodes scholar, and King's College, London, prior to a teaching career in England and Canada.
He lives in Niagara-on-the-Lake, Ontario, and enjoys reading new writers of fiction and memoir.
Books by Colin Brezicki