Bruce DeSilva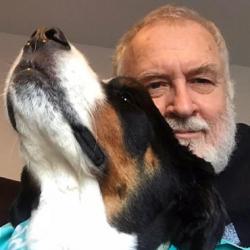 Bruce DeSilva grew up in a tiny New England mill town where the mill closed when he was ten. He had an austere childhood bereft of iPods, X-Boxes, and all the other cool stuff that hadn't been invented yet. In this parochial little town, metaphors and punctuation were also in short supply.
Nevertheless, his crime novels have won the Edgar and Macavity Awards; been listed as finalists for the Shamus, Anthony, and Barry Awards; and been published in ten foreign languages.
His short stories have appeared in Akashic Press's award-winning noir anthologies, and he has reviewed books for The New York Times Sunday Book Review, Publishers Weekly, and The Associated Press.
Previously, he was a journalist for 40 years, much of it as an investigative reporter.
More recently he served as national news/features editor and writing coach worldwide for the AP. Stories he assigned and edited won nearly every major journalism prize including the Polk (twice), the Livingston (twice), and the Pulitzer.
He and his wife, the award-winning poet Patricia Smith, live in New Jersey with two enormous dogs named Brady and Rondo.