Ralph Josiah Bardsley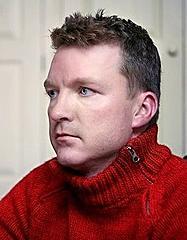 Ralph Josiah Bardsley is the author of three novels, including Brothers, a Forword Reviews Book of the Year Award Winner and a Lambda Literary Award Finalist.  He has been featured in USA Today's Happily Ever After blog, and the American Library Association's LGBTQ Roundtable has called his work "a stunning success."
 
Mr. Bardsley is passionate about creating great stories that reset the narrative for the LGBTQ community. His writing often explores family dynamics as they relate to and shape romantic relationships, focusing on characters that struggle and learn about bravery, love, and being comfortable in their own skins.
 
Mr. Bardsley is an avid reader and a frequent traveler. When he is not writing, he is running or nose-deep in an Anne Rice or Mary Renault novel. He lives in Boston, Massachusetts, with his husband Dana and their dog Olive. 
Books by Ralph Josiah Bardsley