Kristen Hansen Brakeman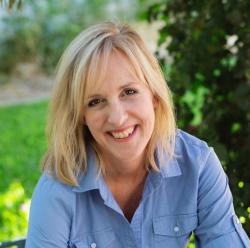 Kristen Hansen Brakeman writes about parenting and daughter-ing—or whatever irks her at the moment. Her comedic essays have been published in the Huffington Post, the New York Times, the Washington Post, Working Mother magazine, and L.A. Parent, among others. She was recently featured on the Erma Bombeck Writer's Workshop as their Humor Writer of the Month.
Ms. Brakeman's first book, Is That the Shirt You're Wearing? was released in May 2017 by Tidal Press. Told over two summers three years apart, Is That the Shirt You're Wearing? is a collection of Brakeman's funny and poignant essays about her life and family. From a laugh-out-loud debate with her potty mouthed first grader to the hazards of shopping in an overly perfumed clothing store with her tween, to helping her husband cope with his diagnosis of prostate cancer, Ms. Brakeman tackles it all with wit and humor.
Between writing, Ms. Brakeman works behind the scenes on television variety shows and lives in the suburbs of Los Angeles with her husband and three daughters.
Books by Kristen Hansen Brakeman