Jon Land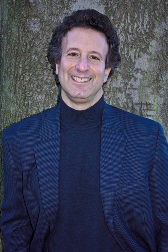 Jon Land is the author of 29 books, 17 of which have been national bestsellers. He is published in over 50 countries and in 6 different languages, including German and Japanese. There are currently almost 7 million copies of his books in print.
RT Reviews magazine recently honored him with a special achievement award for being a Pioneer in Genre Fiction, and his short story "Killing Time" was runner-up for the 2010 Dagger Award and selected for inclusion in the 20 Best Mystery Stories of 2010 anthology.
Mr. Land's most recent critically acclaimed series features female Texas Ranger Caitlin Strong. Caitlin debuted in 2009's Strong Enough to Die and was followed in 2010 by Strong Justice. The third book in the series, Strong at the Break, was published in 2011 by Forge Books. 2011 will also see the publication of Jon's first ever nonfiction thriller Betrayal (Sterling/Union Square Press), which tells the story of Robert Fitzpatrick, an esteemed FBI chief sent to Boston during the height of Whitey Bulger's rein to bring him down, only to found Bulger was being protected from the top of the Bureau down.
A 1979 Phi Beta Kappa graduate of Brown University, Mr. Land lives in Providence, Rhode Island.