John B. Valeri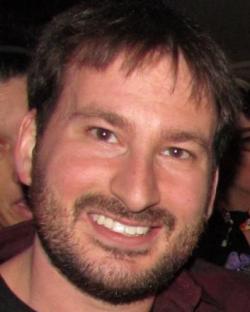 John B. Valeri is a lifelong lover of crime fiction whose affinity for law and (dis)order has thus far been contained to the page. He currently contributes book reviews, author interviews, and feature profiles to Crimespree magazine, Mystery Scene magazine, The National Book Review, The News and Times, The Strand magazine, Suspense magazine, and CriminalElement.com.
He is a recurring guest on the popular Book Cougars podcast with Chris Wolak and Emily Fine, where he serves as their "Mystery Man," offering genre commentary and reading recommendations. 
He regularly moderates author events and book discussions at bookstores and libraries throughout Connecticut, and serves on the planning committee for CrimeCONN, a one-day reader/writer mystery conference co-sponsored by Mystery Writers of America/New York Chapter.
Mr. Valeri made his fiction debut in the award-winning anthology, Tricks and Treats: A Collection of Spooky Stories by Connecticut Authors, published by Books & Boos Press in 2016. His "Hartford Books Examiner" column (2009-2016)—which author James Patterson called "a haven for finding great new books"—consistently ranked in the top ten percent of all Hartford, National Books, and National Arts & Entertainment Examiners across Examiner.com. 
Books by John B. Valeri