Bhaskar Chakravorti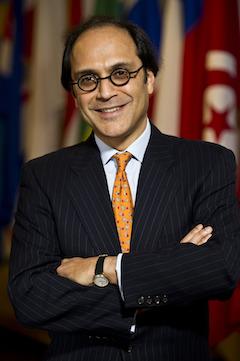 Bhaskar Chakravorti is the Senior Associate Dean for International Business & Finance at Tufts University's Fletcher School, America's oldest exclusively graduate school of international affairs.
He has founded and directs Fletcher's Institute for Business in the Global Context ("Where the world of business meets the world"), serves on the Executive Committee of Tufts Institute for Innovation and is author of the book, The Slow Pace of Fast Change.
He serves on the World Economic Forum's Global Agenda Council on the Economics of Innovation and is adviser to multiple organizations—UNDP, MasterCard—on inclusive growth. Formerly a Partner at McKinsey, he advised several of the world's largest companies on innovation. He has taught innovation and entrepreneurship while on the Harvard Business School faculty and was a Distinguished Scholar at MIT's Legatum Center for Entrepreneurship and Development. 
His work is published widely in academic journals, books, and the media, with columns/articles in The Washington Post, Harvard Business Review, Forbes, The Indian Express, among many others. He speaks before business, policy, and innovator audiences worldwide on entrepreneurship, innovation, and global trends.
Books by Bhaskar Chakravorti