Alan Jacobson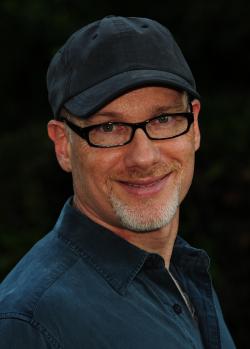 "My literary career has been marked by a number of events, but none more significant than an accidental meeting 20 years ago. While researching False Accusations at the crime lab, I met FBI agent Mark Safarik, a profiler with the FBI Behavioral Analysis (profiling) Unit. Agent Safarik invited me out to Quantico to tour the FBI Academy, and thus began my immersion in the world of serial killers.
"Seven years later, after numerous trips to the BAU, my education had reached critical mass, and I started writing my third novel, the first featuring FBI Profiler Karen Vail. Vail had an explosive debut, bursting onto the scene in The 7th Victim, a national bestseller. Sporting a vibrant personality oozing sharp wit and sarcasm, Vail is a woman bucking the odds in a unit geared toward men, someone who always means well but, like you and me, makes mistakes.
"Vail has directed the action in The 7th Victim, Crush, Velocity, and Inmate 1577—which are set in exotic locales, from Alcatraz to the Napa Valley, Las Vegas and San Diego to Washington, DC. Wherever Karen Vail goes, trouble tends to follow.
"My years of research and training with law enforcement have been instrumental in shaping the stories I tell and the diverse characters that populate my novels. So crack the spine—or click that button—and step into the gripping world of Alan Jacobson thrillers.
"See you in cyberspace!"
Books by Alan Jacobson