Randall Amster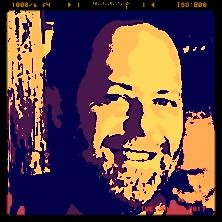 Randall Amster, J.D., Ph.D., is Director and Teaching Professor in the Program on Justice and Peace at Georgetown University. He serves as Editor in Chief of the Contemporary Justice Review, and was formerly the Executive Director of the Peace and Justice Studies Association.
He teaches and publishes widely on subjects including peace and nonviolence, social and environmental justice, political theory and movements, and the impacts of emerging technologies.
His recent books include Peace Ecology (Routledge, 2015), Anarchism Today (Praeger, 2012), Lost in Space: The Criminalization, Globalization, and Urban Ecology of Homelessness (LFB, 2008); and the co-edited volume Exploring the Power of Nonviolence: Peace, Politics, and Practice (Syracuse University Press, 2013).
Current research interests include environmental peacebuilding, climate justice, intersectionality and ecology, community and sustainability, and the justice implications of contemporary technology.