Karen Kane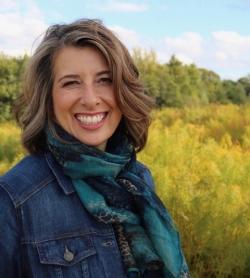 Karen Kane is the author of the Edgar Mystery Award nominated book Charlie & Frog, and it's sequel, The Boney Hand (June 2019).
Ms. Kane graduated from the National Technical Institute for the Deaf with a degree in sign language interpreting, and earned her MFA in Writing for Children and Young Adults from Vermont College of Fine Arts.
She worked as a sign language interpreter for many years before reading the book The Artist's Way, which she highly recommends for anyone searching for their creative voice. It was while she was writing her daily "morning pages" that she began her first book. And she started as many writers do, turning her own children's lives into fiction, because what's the point of having kids if you can't use them in your stories?
Ms. Kane lives in Washington, DC with her family, car-free because of her city-loving-transit-geek husband. Luckily, there are buses, the metro, stores, and most importantly, the library—all within easy walking distance. 
Books by Karen Kane