Julie Vick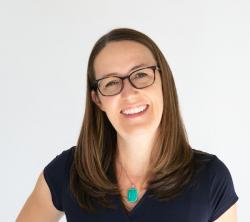 Julie Vick is the author of Babies Don't Make Small Talk (So Why Should I?), a humorous advice book for introverted parents navigating the early years of parenthood.
Ms. Vick frequently writes parenting, travel, and humor pieces. Her work has appeared in New Yorker Daily Shouts, Parents magazine, Real Simple, AFAR, and McSweeney's Internet Tendency; and most importantly, one of her tweets once appeared in In Touch Weekly.
She also writes a Substack newsletter about humor and writing called "Humor Me" and teaches writing at the University of Colorado Denver.