Jo Ivester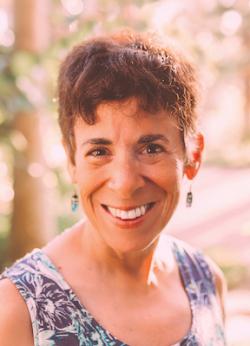 Jo Ivester was raised in a politically aware family, with a focus on social justice. When she was a child, her family moved to an all-black town in the Mississippi Delta where she was the only white student at her school. That experience, presented in The Outskirts of Hope, gave her the courage to become an LGBTQ+ advocate when she learned years later that her son is transgender.
Ms. Ivester's new book, Once a Girl, Always a Boy, presents not only that son's journey, but also the siblings who struggled to understand the brother they saw as a sister, and the parents who didn't know what to do when their child said he wasn't a tomboy at all, but a boy. Through her writing and speaking, she shares the story of what it was like for her son to grow up in a world not quite ready for people like him.
She received a BS in civil engineering from MIT and an MBA from Stanford. She serves on the boards of the Central Texas ADL and Equality Texas. Her book has won several national awards and has been included in recommended reading lists by USA Today, Parade, and MS. magazine.