Susan Ouellette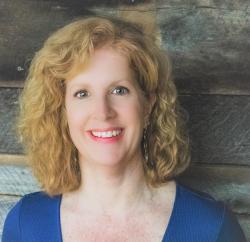 Susan Ouellette was born and raised in the suburbs of Boston, where she studied international relations and Russian as both an undergraduate and graduate student. As the Soviet Union teetered on the edge of collapse, she moved to Washington, D.C. to work as an intelligence analyst at the CIA, where she earned a commendation for her work done during the failed 1991 Soviet coup.
Subsequently, Ms. Ouellette worked on Capitol Hill as a professional staff member for the House Permanent Select Committee on Intelligence (HPSCI). There, she participated in several overseas staff and congressional delegations focused on intelligence cooperation with allies and classified operations against adversaries. Since her stint on Capitol Hill, she has worked for several federal consulting firms. She lives wither her family on a farm outside of Washington, D.C. where she helps tend to chickens, turkeys. and  too many honey bees to count.
Susan Ouellette is the author of The Wayward Spy (Camcat Books, 2021), winner of the Independent Publisher Book Award Gold Medal for Suspense/Thriller, and The Wayward Assassin. Her next book, The Wayward Target, is due out in the spring of 2023. 
Books by Susan Ouellette