Myriam Steinberg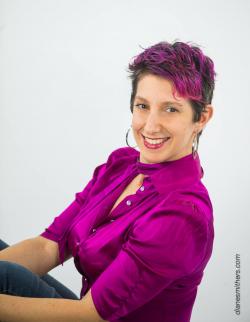 Previously the organizer of the In the House Festival (a multicultural and multidisciplinary festival) for which she was nominated for the YWCA's Women of Distinction Award, Myriam Steinberg is now an author.
Her first graphic novel, Catalogue Baby: A Memoir of (In)fertility, has won the Vine Award for Canadian Jewish Literature in the nonfiction category, the gold medal of the Independent Publisher's (IPPY) Award in the graphic novel category, and the gold medal of the Foreword Indies Award in the graphic novel category. It is also on the American Library Association's 2021 list of graphic novels to read.
Ms. Steinberg has written articles for Birthing Magazine, She Knows, and the CBC. Her work has also been included in two anthologies: Choosing Single Parenthood: Stories From Solo Parents by Choice, and Bloom Where You Are Planted.
She is currently working on her second graphic novel, entitled Stick, Stay, Grow.
Books by Myriam Steinberg