Lisa M. Stulberg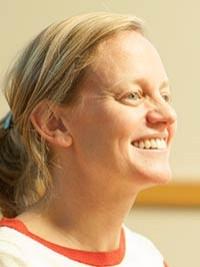 Lisa M. Stulberg is associate professor of educational sociology at New York University's Steinhardt School of Culture, Education, and Human Development. Her research focuses on the politics of race and education, affirmative action in higher education, school choice politics, and LGBTQ social change.
She is the author of Race, Schools, and Hope: African Americans and School Choice after Brown (Teachers College Press, 2008) and the co-editor (with Eric Rofes) of The Emancipatory Promise of Charter Schools: Toward a Progressive Politics of School Choice (SUNY Press, 2004). She is the co-editor (with Sharon Lawner Weinberg) of Diversity in American Higher Education: Toward a More Comprehensive Approach (Routledge, 2011).
She currently is working on a book with Anthony S. Chen, of Northwestern University, on the origins of race-conscious affirmative action in college admissions. She also is working on a book for Polity called LGBTQ Social Movements. She is working on another book (with Bryan S. Rosenberg) on the connection between pop culture and LGBTQ social change.
Dr. Stulberg received an A.B. from Harvard College, a Masters in Social Science (M.Soc.Sci.) in Cultural Studies from the University of Birmingham (in the U.K.), and a Ph.D. in Sociology from the University of California at Berkeley.