Jane Isay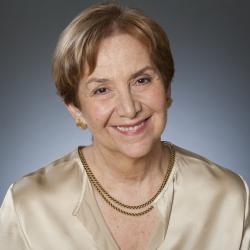 Jane Isay spent 15 years as an editor at the Yale University Press, creating their lists in psychiatry, psychology, and child development. She was co-publisher and Executive VP of Basic Books from 1979 to 1983. She published Howard Gardner (Frames of Mind), Alice Miller (The Drama of the Gifted Child), Mary Pipher (Reviving Ophelia), Antonio Damasio (Descartes' Error), and Rachel Simmons (Odd Girl Out), among others.
She has been a board member of numerous university presses, including Rutgers, Johns Hopkins, and Wesleyan; she chaired the board of The New Press for nearly 10 years.
Her first book Walking on Eggshells: Navigating the Delicate Relationship Between Parents and Their Adult Children was published in 2008. Her second Mom Still Likes You Best was published in 2010. Her third book Secrets and Lies: The Price We Pay When We Deceive the People We Love will be published in 2014.
She lives in Manhattan.