Gordon McAlpine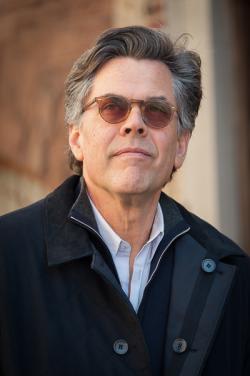 Gordon McAlpine is the author of the Edgar Award nominated novel Woman with a Blue Pencil, which Publishers Weekly described in a starred review as working "both as a conventional mystery story and as a deconstruction of the genre's ideology: whichever strand readers latch on to, the parallel stories pack a brutal punch." He is also the author of the critically acclaimed novel Hammett Unwritten, three previous literary novels, and a nonfiction book called The Way of Baseball: Finding Stillness at 95 MPH. 
Additionally, Mr. McAlpine is the author of a popular, award winning trilogy of novels for middle grade readers, The Misadventures of Edgar and Allan Poe. He has published short fiction and book reviews in journals and anthologies both in the U.S.A and abroad.
He lives with his wife Julie in southern California.