Dianne Dixon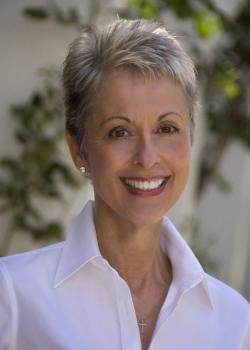 Dianne Dixon has three Emmy nominations and is a winner of the prestigious Humanitas prize for outstanding accomplishment in writing for television.
The Language of Secrets, her debut novel, was named a Top Ten New Fiction title by Amazon, and New York Times Bestselling author Sue Grafton described it as "a psychological mystery with emotional underpinnings that will have you puzzled and intrigued right up to the moment Dixon's sleight of hand is revealed."
Ms. DIxon's second novel The Book of Someday was acquired by Sourcebooks in a preemptive bid. Booklist said the tone of the writing was "reminiscent of Jodi Picoult and Kristin Hannah." The novel was called "absolutely mesmerizing!" by New York Times Bestselling author Sarah Jio.
"Through acute imagery, with beautifully deep insight, Dixon unveils the complex rawness of human beings and demonstrates how even the ugliest incidents and secrets can still lead to joy" was Booklist's review of Dianne's third novel The Other Sister, which was nominated for the Mystery Writers of America Mary Higgins Clark Award.
She was Visiting Professor of Creative Writing at Pitzer College, also taught screenwriting at Chapman University's Dodge College of Film & Media, and is an insatiable reader who loves good mysteries, great food, and dark chocolate.
Books by Dianne Dixon