David Madland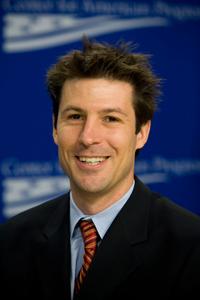 David Madland is a senior fellow and the senior adviser to the American Worker Project at American Progress. He has written extensively about the economy and American politics on a range of topics, including the middle class, economic inequality, retirement policy, labor unions, and workplace standards such as the minimum wage.
Mr. Madland is the author of Hollowed Out: Why the Economy Doesn't Work without a Strong Middle Class, which was published by the University of California Press in 2015. Kirkus Reviews called the book "a dramatic and clearly delineated outline" of the coming fight between trickle-down and middle-class economics," while Salon wrote that "Madland's book makes a strong and clear argument that an economy geared around the middle class is not only more in keeping with democratic and liberal norms, but it's simply better economics, too."
He has appeared frequently on television shows, including PBS NewsHour and CNN's Crossfire; has been cited in such publications as The New York Times, The Wall Street Journal, The Washington Post, and The New Yorker; and has been a guest on dozens of radio talk shows across the United States.
He has testified before Congress on a number of occasions, as well as several state legislatures. Mr. Madland has been called "one of the nation's wisest young scholars" by Washington Post columnist E. J. Dionne Jr., and The Daily Beast's Michael Tomasky noted that he "wrote the first long piece to appear on middle-class economics."
Books by David Madland