Valeh Nazemoff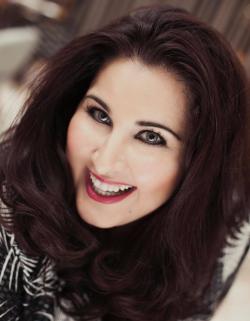 Valeh Nazemoff is the bestselling author of The Four Intellgences of the Business Mind: How to Reweire Your Brain and Your Business for Success. She is also co-owner and Executive Vice President of Acolyst, a business technology management consulting firm with a focus on organizational dynamics.
She has been featured in NY Times Square and in many prestigious media publications such as Fast Company, Thomson Reuters, Wiley, InformationWeek, IDG, SUCCESS, Entrepreneur, Fox News, Yahoo, FCW, GCN, Data Center Knowledge, and Inc magazine.
She is a Huffington Post blogger around the topics of mindful awareness and communication and a regular contributor to CIO.com through her blog series "The Mindful CIO."
Professionally known as a go-to business transformational and technology expert who has been called the "tipping point," Ms. Nazemoff  has guided project teams for many government clients, including the USPS, SSA and PBGC. As an accomplished strategic advisor, team builder, speaker, author and teacher, she is passionate about improving people's lives through strategic planning, teamwork and technology. 
Focusing on overall business performance, her work involves the collaboration, communication, and engagement of various organizational departments.
Her past workshops, speaking engagements and coaching sessions included attendees from Harvard University, IBM, Wal-Mart, and Erie Insurance.