Tony Knighton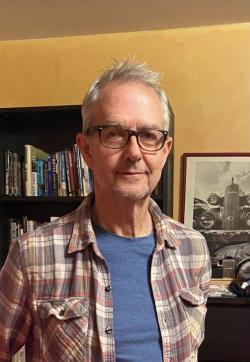 Tony Knighton is both an author and a retired Philadelphia Firefighter. His novels A Few Days Away, Three Hours Past Midnight, and his novella and story collection Happy Hour and Other Philadelphia Cruelties are published by Brash Books. 
His stories are included in the anthologies Equilibrium Overturned, from Grey Matter Press; Year's Best Hardcore Horror, Volume 1 from Comet Press; and A Time for Violence from Close to the Bone. He has also published short fiction in Crime Factory and Trigger Warning: Short Fiction With Pictures.
In addition to his job as a firefighter, he has also worked on the side as a roofer and played music semi-professionally for many years. He served in the United States Marine Corps, and attended classes sporadically at Community College of Philadelphia, where he met his wife Julie, an associate professor of English.