Susan Vaught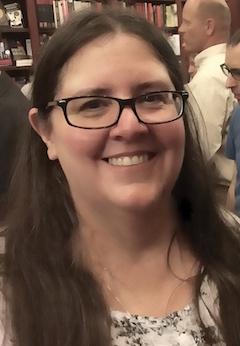 Susan Vaught began publishing in 2004, and her 13 novels for teens include Stormwitch (Carl Brandon Kindred Award, nominated for Andre Norton Award), Trigger (three starred reviews, ALA best Books for Young Adults), Big Fat Manifesto (Oprah''s Book Club Kid's Reading List), and Freaks Like Us (one of Bookpage.com''s 'Eight Books That Just Might Change Your Life').
Her middle-grade work includes the Junior Library Guild selection and 2016 Edgar Award winner in the Best Juvenile category, Footer Davis Probably Is Crazy. Things Too Huge to Fix By Saying Sorry, a mystery with historical roots, is scheduled for release in September 2016.
When Ms. Vaught isn''t writing, she works as a neuropsychologist at a state psychiatric facility. She and her family live in rural Kentucky, enjoying the company of dogs, cats, chickens, peacocks, guineas, turkeys, and a very energetic parrot.