Lizzie T. Leaf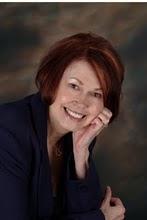 Award winning author Lizzie T. Leaf's first book Struck by Lightning won dual 2007 Beacon awards. Making Christmas, a historical novella set during the Civil War won Love Romances Café Best Historical and Best Novella in the Aspen Gold. Beyond Magic, the first book in the Magical Love series, won the 2012 Award of Excellence Best Paranormal/Fantasy/Sci-Fi.
Ms. Leaf started life in Kansas, continued her growing in North Carolina, and currently shivers through the winters in Colorado. Since discovering the fun of writing paranormal works, she plays with creating vampires, faeries, and other immortals. When not divining mischief for paranormal beings, she can be found exploring the other genres she wants to write. She also served as the 2012 President for the Heart of Denver Romance Writers and is the 2013 VP of Programs.
When not writing, Ms. Leaf loves to read, spend time with her family, and travel with her best friend, who also happens to be her husband. The travel hobby has also led to a request from Frayed Passport magazine to guest contribute articles about upcoming trips.
Books by Lizzie T. Leaf