Jane Kirkpatrick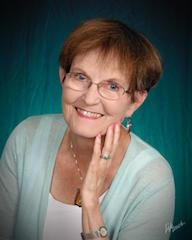 Jane Kirkpatrick is the NY Times bestselling author of 30 nonfiction and historical novels most based on the lives of actual historical women.
She holds advanced degrees from the University of Wisconsin in Clinical Social Work. Her historical novels have earned starred reviews in Publishers Weekly, Booklist, and Library Journal.
Her awards include The Wrangler Award from the Western Heritage and National Cowboy Hall of Fame, USABestBooks.com, The Will Roger's Gold Medallion, the WILLA Literary Award and the Carol Award for Best in Christian Fiction. She's been shortlisted for the Oregon Book Award, The WILLA, the Christy and others.
She spent nearly 30 years homesteading on a remote Oregon ranch, 17 years as a consultant in mental health to the Confederated Tribes of Warm Springs, and is a frequent retreat leader and keynote speaker. 
She lives now in Central Oregon with her husband and two dogs. Her latest book is All She Left Behind.
Books by Jane Kirkpatrick