Uyen Luu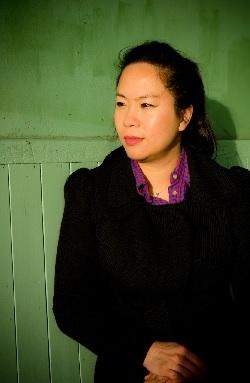 Uyen Luu has lived in London for over 30 years. She is a food writer, photographer, and film maker. She also works as a food stylist and set designer on cook books, editorials, commercials, and food television.
Her first cook book My Vietnamese Kitchen, published by Ryland Peters & Small, is available worldwide.
Uyen writes for the Huffington Post and many UK editorials including The Good Food Channel, The Observer Food Monthly, Guardian Cook, and Jamie Oliver's website. 
Ms. Luu is most known for her famous London supper club held in her home with Vietnamese menus, and she regularly blogs about Vietnamese food and other food related things (such as nice restaurants, chefs), travel, and books. 
Ms. Luu studied film and video at Central St Martins College of Art. She has made an award winning film about her return to Vietnam for the first time since her departure as a child called Pho. She visits her family in Vietnam regularly.
She is currently working on her second cook book, themed East London meets Saigon, bringing the fresh and vibrant flavors of Vietnamese cuisine and its simple cooking techniques to Western tables with seasonal British ingredients.