Danny Johnson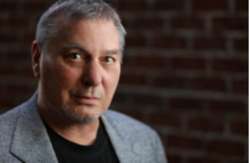 Danny Johnson's debut novel, The Last Road Home (Kensington) is the recipient of the distinguished 2017 NC Historical Society's Sir Walter Raleigh Award for Historical Fiction. He has been nominated for a Pushcart Prize in short fiction and was long-listed for the Southern Book Prize. In addition, he was awarded a Gold Medal for Historical Fiction by The Military Writers Society of America.
He has been published in numerous venues such as Sheepshead Review, South Writ Large, and A Southern Journal, among others.
Mr. Johnson served in the USAF during the Vietnam Era, and is a recipient of The Distinguished Flying Cross for actions in Vietnam. Before pursuing his lifelong dream of fiction writing, he worked for many years in the financial industry.
He is a member of North Carolina Writers Network, The Authors Guild, Military Writers Society of America, and Southern Independent Booksellers of America.
He is married to wife, Sandra, and has one son, Eric. 
Books by Danny Johnson