Claire Wyckoff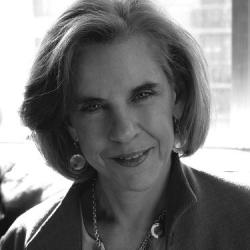 Claire Wyckoff is a freelance editor, writer, and
communications consultant based in New York City. Her experience in business
book publishing spans nearly three decades.
After a successful career as the marketing
director at Scholastic and then at AMACOM, Ms. Wyckoff assumed the position of
publisher at the American Management Association. After redesigning the
editorial program for that firm, she left to start The Executive Summary
Program for Macmillan Inc. Several years later she also created another new
business book imprint, this time for Prentice Hall. She served as an Executive
Editor for both houses. She is currently an adjunct in the Publishing Center at
NYU where she is also studying data science.
Ms. Wyckoff has also served as a communications
director for several nonprofit organizations, including Marble Collegiate
Church, the Manhattan Institute, and NYU Medical Center and as a corporate
trainer at Citigroup. She is currently an adjunct in the Publishing Center at
NYU.
Ms.
Wyckoff holds a B.A. in history from Mount Holyoke College and an M.A. from
NYU. She is an active member of the American Society for Training and
Development, Human Resources Assn. of NY, and Financial Women's Association,
among others. An ardent cyclist and accomplished cook, she more recently added
Argentinian tango to her list of interests and accomplishments.