Chris Lamb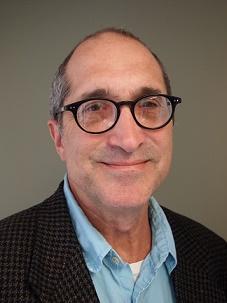 Chris Lamb is the author/editor of six books, including Conspiracy of Silence: Sportswriters and the Long Campaign to Desegregate Baseball (2012). Conspiracy of Silence was named one of the best books of the year by Huffington Post and Choice magazine. It also won Best Book on Journalism and Mass Communication History by the Association for Education in Journalism and Mass Communication, August 2013. 
His other books include The Sound and the Fury of Sarah Palin: In Her Own Words (2011); I'll Be Sober in the Morning: A Collection of the Best Political Putdowns, Comebacks, and Ripostes (2007); Wry Harvest: An Anthology of Midwest Humor (2006); Drawn to Extremes: The Use and Abuse of Editorial Cartoons in the United States (2004); and Blackout: The Untold Story of Jackie Robinson's First Spring Training (2004).
His articles and columns have appeared in The New York Times, Wall Street Journal, Washington Post, Sports Illustrated, Los Angeles Times, Newsweek, and Huffington Post. He has twice been a Pulitzer Prize judge in the category of editorial cartooning.
He is a professor of journalism at Indiana University-Purdue University at Indianapolis, where he teaches sports journalism/communication and serves on the staff of the National Center for Sports Journalism.