Tom Caraccioli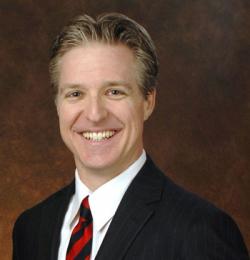 Tom Caraccioli founded Lions Roar, LLC in February 2006. Mr. Caraccioli, a former network television public relations executive at NBC Universal/USA Network, has spent his career in the media and has worked on some of sports and entertainment's most prestigious events including: The Masters®, Ryder Cup, U.S. Open Tennis Championships, 2004 Olympic Summer Games, French Open Tennis Championships, Westminster Kennel Club Dog Show, American Film Institute Awards, Major League Baseball All-Star Game, American League Championship Series (Boston Red Sox), as well as PGA TOUR events and Eco Challenge Fiji.
Mr. Caraccioli is a two-time author of Boycott: Stolen Dreams of the 1980 Moscow Olympic Games (New Chapter Press, May 2008) and regional bestseller Striking Silver: The Untold Story of America's Forgotten Hockey Team (Sports Publishing, LLC, Jan. 2006). He is a former managing editor of custom publishing at Professional Sports Publications and has worked in the Boston Red Sox organization, as the director of sports information at Merrimack College, and has been published in dozens of national magazines.
Mr. Caraccioli has made national television appearances on Fox News, ESPN2 and CSTV, as well as regional appearances on Madison Square Garden Network, ABC 5, NBC 7, CBS 4, CN8-TV, New England Sports Network, Comcast SportsNet, Comcast Newsmakers/CNN Headline News and NECN. Mr. Caraccioli has been quoted in the New York Times, Los Angeles Times, USA TODAY, Associated Press, and dozens of other major news outlets including radio and internet podcasts.
Mr. Caraccioli also volunteers time to Arthur Ashe Youth Tennis and Education and co-chaired the annual benefit/gala fundraiser. He serves Oswego State University as a mentor in his alma mater's ASK program. His wife, Mary Caraccioli, is the Emmy Award-winning television host and executive producer.