Samantha Holloway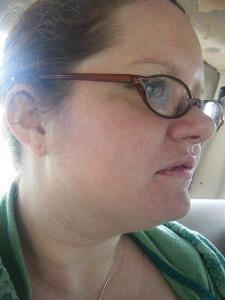 Samantha Holloway is a freelance write, editor, and novelist. She served for a year as Assistant Horror Editor for Aberrant Dreams, and has often presented papers at the International Conference for the Fantastics In the Arts, as well as at Slayage: The Biannual Conference on the Whedonverse.
Ms. Holloway has published a smattering of poems, several stories, and a chapter in the Essential Science Fiction Television Reader. She has also been published in Cthulhu Haiku and Other Mythos Madness, Hazard Yet Forward, and Lalitamba 1.
Her epic fantasy novels Wisewoman's Daughter and Sister to the Sun are now available at Amazon, with Goddess's Hand coming in September 2015. Her academic work has appeared in the Essential Science Fiction Television Reader, as well as at various conferences. She also writes weekly articles as a TV critic, mostly about science fiction and fantasy.
Ms. Holloway continues to write short stories and novels, in addition to her heavy reading schedule, and believes that books are proof that the universe wants us to be happy.
Books by Samantha Holloway
Book Reviews by Samantha Holloway