Nicole Langan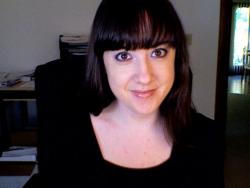 Nicole Langan is the owner of Tribute Books, an independent publisher for independent writers. She is proud to provide graphic design, quality printing, national distribution and book promotion for writers with an entrepreneurial spirit. She applauds risk takers and strives to provide them with an outlet for their creations.
After graduating from Marywood University and spending time as an associate editor for a local magazine, Ms. Langan set up a publishing company in, of all places, Archbald, Pennsylvania, where she was born and raised.
Ms. Langan loves the behind-the-scenes process of editing a book, creating a book cover, formulating an attractive layout, and sending press releases to the media to announce a book launch—that's what gives her a thrill. She also loves to see people realize their dream of being published, a dream they might have considered impossible—because even in these crazy times, isn't that what America's all about?
Book Reviews by Nicole Langan