Mike Farris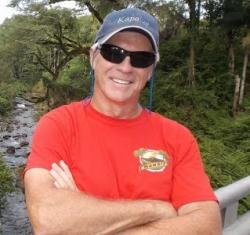 Mike Farris is a retired attorney, whose practice in Dallas included commercial litigation as well as entertainment law. He served as chair of the State Bar of Texas Entertainment and Sports Law Section and was a multi-time chair of the Dallas Bar Association's Entertainment Art and Sports Law Section.
Mr. Farris was lead counsel for the winning plaintiff in a lawsuit involving publishing rights to Fifty Shades of Grey, and he collaborated with his client on a book about the case, Fifty Shades of Black and White: Anatomy of the Lawsuit behind a Publishing Phenomenon.
He is the author of Poor Innocent Lad: The Tragic Death of Gill Jamieson and the Execution of Myles Fukunaga and A Death in the Islands: The Unwritten Law and the Last Trial of Clarence Darrow, both true crime from the Territory of Hawaii, as well as a collaboration with rodeo cowboy-turned-actor/producer/director Robert Hinkle on Hinkle's memoir of his years in show business, Call Me Lucky: A Texan in Hollywood. 
In the world of fiction, he is the author of the novels Isle of Broken Dreams, The Bequest, Wrongful Termination, Kanaka Blues, Manifest Intent, Rules of Privilege, and Every Pig Got a Saturday, and Miles Apart.
Book Reviews by Mike Farris