Michael J. McCann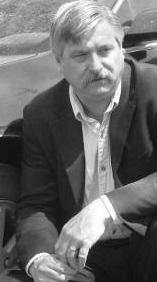 Born and raised in Peterborough, Ontario, Canada, Michael J. McCann is the author of Sorrow Lake, which has been shortlisted for the 2015 Hammett Prize for literary excellence in crime fiction. His latest novel is Burn Country, the second March and Walker Crime Novel.
A graduate of Trent University in Peterborough and Queen's University in Kingston, Ontario, he is the former editor of Criminal Reports (Third Series) with Carswell Legal Publications. He worked for 15 years with Canada Customs (now CBSA) as a training specialist, project officer, and national program manager.
He now lives and writes in Oxford Station, Ontario, where he is the author of the Donaghue and Stainer Crime Novel series and The Ghost Man, a supernatural thriller.
Books by Michael J. McCann
Book Reviews by Michael J. McCann