Lisbeth Coiman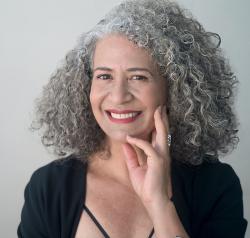 Lisbeth Coiman is a nonfiction author, poet, educator, and cultural commentator from Venezuela. She holds a BA in Modern Languages from Universidad Metropolitana, Caracas, and a Masters of Education from Northwestern Oklahoma State University.
She has wandered the immigration path from her homeland, to Canada, to the US, where she published her debut book, I Asked the Blue Heron: A Memoir (2017). In her memoir, Coiman explores the intersection between immigration and mental health.
Her most recent book is bilingual poetry collection, Uprising / Alzamiento (Finishing Line Press, 2021) calls attention on the fragility of democracy and creates awareness around violations of human rights in her homeland. Her poetry and essays have appeared both in print and online publications including Entropy, Acentos Review, Cultural Weekly, Resonancias Literarias, and The Altadena Literary Review.
A member of Women Who Submit, the Anansi Writers Workshop, and Community Literature Initiative, Ms. Coiman strives to create community and raise awareness about the impact of immigration on mental health, and the plight of those who do not have a return ticket to their homeland. An avid hiker and a teacher of English as a Second Language, She lives in Los Angeles, CA.
Books by Lisbeth Coiman