Larry Smith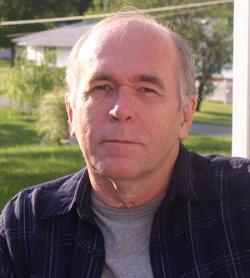 Born in the industrial Ohio Valley in the 1940s, Larry Smith has worked as a steel mill laborer, a high school teacher, a college professor, and a writer.
A graduate of Mingo Central High School, Muskingum College, and Kent State University, he is the author of eight books of poetry, a book of memoirs, three books of fiction, two literary biographies of Lawrence Ferlinghetti and Kenneth Patchen, and a book of translations from the Chinese.
Mr. Smith is the director of the Firelands Writing Center and Editor-in-Chief of Bottom Dog Press, Inc. He is also the father of three adult children, and is married to Ann Smith, a professor emerita of Nursing at the Medical College of Ohio.
Mr. Smith is a requested speaker on creative writing, the American Transcendental writers, Zen Buddhist writings, and working-class literature. Recently retired, he may be reached at BGSU Firelands College where he still teaches writing, literature, and film. His most recent work is the novel, The Long River Home (2009).
Larry Smith is the author of Lake Winds: Poems (2014), Kenneth Patchen: Rebel Poet in America (Bottom Dog Press, reprinted 2012), and Lawrence Ferlinghetti: Poet-at-Large (Southern Illinois University Press, 1982). He is also the publisher at Bottom Dog Press.
Book Reviews by Larry Smith