Kristin Battista-Frazee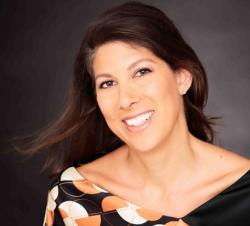 Kristin Battista-Frazee is an author, marketing professional, and social worker. Her memoir, The Pornographer's Daughter, is about her father's indictment by the federal government for distributing the famous porn film Deep Throat and its impact on her family. She is also a marketing consultant to nonprofits, trade associations, and startups. 
Ms. Battista-Frazee began her career as a geriatric social worker and parlayed her interest in improving people's lives into legislative and communications work on Capitol Hill. She served in many marketing and communications' roles at advocacy organizations dedicated to raising awareness about mental health issues and improving policies to support behavioral health providers. 
She was a contributor to The Daily Beast and published articles about the adult industry and the controversy surrounding pornography and currently writes forThe Huffington Post and her own blog.
She is a graduate of Florida State University with a Bachelor's Degree in Psychology and Columbia University with a Masters of Science in Social Work. She was raised in Florida but currently lives in the Washington, DC, area with her family.
Books by Kristin Battista-Frazee