Karen R. Koenig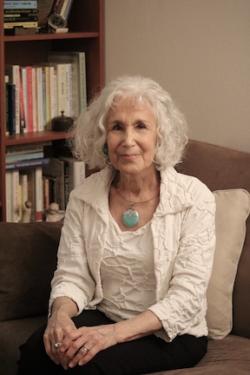 Karen R. Koenig, MEd, LCSW, is an expert on eating psychology—the how and why, not the what of eating. She is a psychotherapist, educator, blogger, and eight-book, international, award-winning author.
Her books are for lay and professional audiences and include The Rules of "Normal" Eating, The Food and Feelings Workbook, Outsmarting Overeating, Starting Monday, Nice Girls Finish Fat, What Every Therapist Needs to Know about Treating Eating and Weight Issues, Helping Patients Outsmart Overeating, and Words to Eat By. 
She has been published in The Boston Globe, The Boston Herald, Sarasota Herald-Tribune, Social Work Today, Social Work Focus, Eating Disorders Today, The Newsletter for the Society for Family Therapy and Research, has been interviewed on SNN, ABC, and Fox TV, and has been quoted in Ladies Home Journal, Wall St. Journal, Washington Post, In Touch, Self, Berner Zeitung, Women's Health, Shape, Weight Watchers, and HuffPost Online.
She has been a workshop instructor at Simmons College School of Social Work, Boston University School of Social Work, and the Massachusetts School of Professional Psychology Professional educational programs.
She lives and practices in Sarasota, Florida.  
Book Reviews by Karen R. Koenig