Joanna Schaffhausen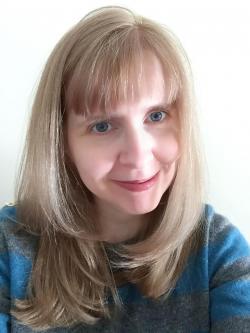 Joanna Schaffhausen is the author of the Ellery Hathaway series, featuring a volatile Boston cop with a dark past. Her first novel, The Vanishing Season, won the 2016 Mystery Writers of America/St. Martin's Minotaur First Crime Novel Award.  
She has a doctorate in psychology, which reflects her long-standing interest in the brain―how it develops and the many ways it can go wrong. Previously, she worked as a scientific editor and as an editorial producer for ABC News. 
Now she writes mysteries full time and is a stay-at-home dog mom to a plucky basset hound puppy named Winston. She lives in the Boston area with her husband and daughter.
Books by Joanna Schaffhausen