Jane Haile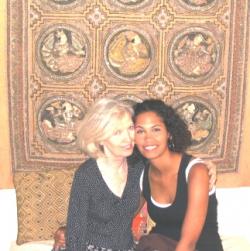 Jane Hailé is a social anthropologist whose research into the practical interpretation of Theravada Buddhism in Thailand has been published in the UK by Cambridge University Press, and Thames and Hudson; and in Thailand by the Journal of the Royal Siam Society, Bangkok.
For almost three decades she has worked with the United Nations in Southeast Asia, the Caribbean, West and Central Africa, the Middle East, North Africa, and the Balkans. Since 1998, as an independent consultant based in Brussels, she has collaborated with United Nations development agencies, European Institutions, national governments and NGOs in many countries and regions, with particular focus on gender and diversity issues, within a broader social development remit.
Jane Hailé has written and published extensively in her field and is staff reviewer of publications on gender issues for New York Journal of Books. Regular updating of her activities is available on her website. 
Book Reviews by Jane Haile