Jacob M. Appel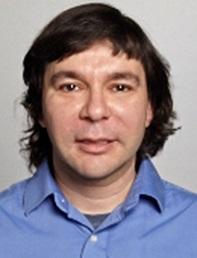 Jacob M. Appel is the author of the novels, The Man Who Wouldn't Stand Up, which won the 2012 Dundee International Book Award, and The Biology of Luck (2013), Mask of Sanity,(2016) and Millard Salter's Last Day (2017). His story collection, Scouting for the Reaper (2014), won the Hudson Prize. 
Other collections include The Magic Laundry (2015) and Phoning Home: Essays (2014). His stories have been short-listed for the O. Henry Award, Best American Short Stories, Best American Nonrequired Reading, and the Pushcart Prize anthology on numerous occasions, while his nonfiction has appeared in The New York Times, New York Post, New York Daily News, Chicago Tribune, San Francisco Chronicle, and numerous other regional newspapers. 
He taught for many years at Brown University and currently practices medicine at Mount Sinai Hospital in New York City. 
Books by Jacob M. Appel