J. W. Nicklaus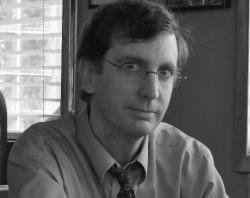 J. W. Nicklaus maintains his own personal space between the soul and soft machine in the arid southwest amongst the snowbirds and the Arizona Diamondbacks.
After graduating with an Associate of Arts in Journalism and Photography, and a Bachelors of Science in Telecommunications, he's spent the better part of 20 years experiencing life and working in trades as varied as a small advertising firm to a litigation service bureau.
Two poems of his have been published in anthologies, and he maintains a blog (avomnia.wordpress.com) and a website which contains further articles about the craft of writing as well as his published poems.
Books by J. W. Nicklaus
Book Reviews by J. W. Nicklaus