Catriona Tudor Erler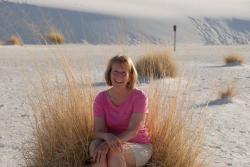 Catriona Tudor Erler is a freelance garden author, photographer, and speaker. She has written nine garden books, many of which feature her own photography, and contributed to many others.
She also has written for magazines such as Architectural Digest, Coastal Living, The English Garden, Log Home Living, and Garden Design, and her articles have appeared in newspapers throughout the country, including the New York Times, the Christian Science Monitor, the Denver Post, and the San Jose Mercury News. She currently writes a bimonthly column for the Smith Mountain Laker magazine.
A popular garden lecturer, Ms. Erler has spoken about gardening to many groups and clubs throughout the United States and in England and has been a guest expert on television and radio shows related to gardening.
Books by Catriona Tudor Erler
Book Reviews by Catriona Tudor Erler