Carolyn Haley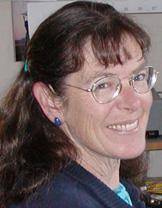 Carolyn Haley is a writer, editor, and reviewer living in northern New England. Through her business, DocuMania, she writes articles for regional and national magazines, and commercial copy for catalogues and websites. Mainly she helps other authors with diverse projects through editing, production, and education.
Ms. Haley began writing novels in her teens, and in adulthood found her niche in hybrid romance. The Aurora Affair delves into questions about anomalies, spirituality, and reincarnation in a romantic suspense/metaphysical mystery that addresses how and why psychic power might relate to love and sex.
Wild Heart, an equestrian romance set on Cape Cod in 1975, tackles finding your authentic place in a world that's set up to push you only one way or the other. The novel also addresses balancing dreams against the realities of love.
Her forthcoming uncozy romantic mystery, Killer Heart, gets into why an ordinary woman might become a murderer—and get away with it in rural Vermont.
At the other end of the spectrum, Ms. Haley's nonfiction book, Open Your Heart with Gardens, explores interacting with the living green world in all walks of life. It formed a volume in DreamTime Publishing's Open Your Heart series, designed to help people master their lives through what they already know.
Ms. Haley's yard and garden blog, "Adventures in Zone 3," spun off Open Your Heart with Gardens. She also is a guest blogger on fiction for the professional publishing site "An American Editor."
When not writing, Ms. Haley enjoys gardening, paddling, flying, riding, and birdwatching, ­along with autosports and spectating the arts. Her enduring passion, however, is books.
Books by Carolyn Haley
Book Reviews by Carolyn Haley