Carolyn Haley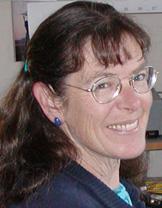 Carolyn Haley is a writer, editor, and reviewer living in rural Vermont. Through her business, DocuMania, she writes a mix of articles for regional and national magazines, and commercial copy for catalogues and websites. She also helps other authors with diverse projects through editing, proofreading, production, and education.
Ms. Haley began writing novels in her teens, and the first to be published was The Möbius Striptease, which arose from her questions about anomalies, spirituality, and reincarnation. She formulated answers in a romantic-suspense story centered around a metaphysical mystery addressing the hows and whys of psychic power. That e-novel metamorphosed into The Aurora Affair for print, published by her imprint Borealis Books.
Her most recent novel is Into the Sunrise, an equestrian romance set on Cape Cod in the 1970s, published by The Wild Rose Press.
At the other end of the spectrum, Ms. Haley's nonfiction book, Open Your Heart with Gardens, explores the whys and hows of interacting with the living green world. It formed a volume in DreamTime Publishing's Open Your Heart series, designed to help people master their lives through what they already know. Gardens won an Honorable Mention in two categories in the 2008 Indie Book Awards.
Ms. Haley's yard and garden blog, Adventures in Zone 3, spun off Open Your Heart with Gardens.
Forthcoming works include a Vermont-based mystery, and a repackage of Open Your Heart with Gardens as a stand-alone book. When not writing, Ms. Haley enjoys several outdoor pursuits: gardening, paddling, walking, riding, and birdwatching, ­along with autosports and spectating the arts. Her enduring passion, however, is books.
Books by Carolyn Haley
Book Reviews by Carolyn Haley