Caitlin Hicks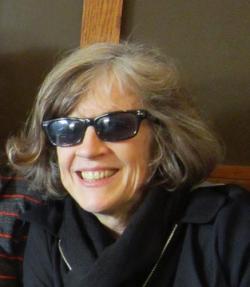 Caitlin Hicks is an author, international playwright, and acclaimed performer. Her debut novel, A Theory of Expanded Love, won numerous awards: iBooks Best New Fiction, Bronze Book of the Year in Literary Fiction (Indiefab Award), Best Inspirational Fiction (Next Generation Indie Awards), Literary Fiction (Somerset Awards) Silver Medal: Inspirational Fiction (Reader's Favorite) and JDC Top Must Read Books of 2015.
Ms. Hicks has performed on CBC national radio; one of her plays "Singing the Bones" was adapted to film and screened internationally to critical acclaim. Her monologues are featured in Smith & Kraus' series Best Women's Stage Monologues (New York), and She Writes (Playwrights Canada Press). Her writing has been published in The Los Angeles Times, San Francisco Chronicle, Milwaukee Journal Sentinel, Vancouver Sun, and other publications.
Before becoming a playwright and performer, Ms. Hicks worked in publicity for CBS radio and was Manager, Advertising and Promotion for NBC radio in San Francisco. As Press Manager for the public art projects Paintings Below Zero, she facilitated millions of dollars of free international publicity on all media platforms. For these installations in major international cities, she created a temporary fan base of tens of thousands through project-specific blogs.
Books by Caitlin Hicks
Book Reviews by Caitlin Hicks